The first Skeleton Wood Dutch Shoe is done! Will be working on the other one next week.
This was alot of fun trying to get the effect I wanted.
He had such a big mouth I decided a nasty devil bat should be flying around in his mouth. That why his eyes are bugged out!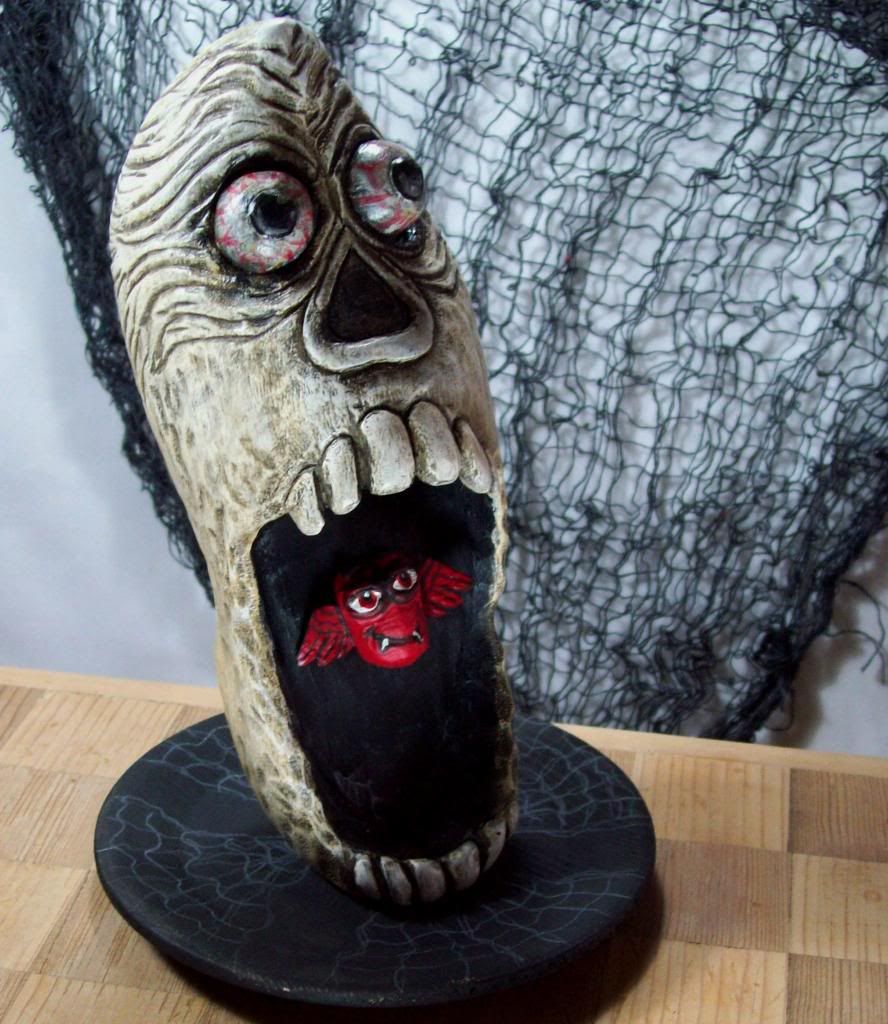 The end till the other shoe is done! I love this repurposing it's like a puzzle, you know that you like it then you bring it home. Now you look at it and look at it till you decide what it's going to be!
Happy Creating everyone in Blog Land:)