Finally got back to the shop and trying to clean up all my left over Santa carvings from 2012 and the shop itself.
On my last 4 Santa's to paint….Yeah!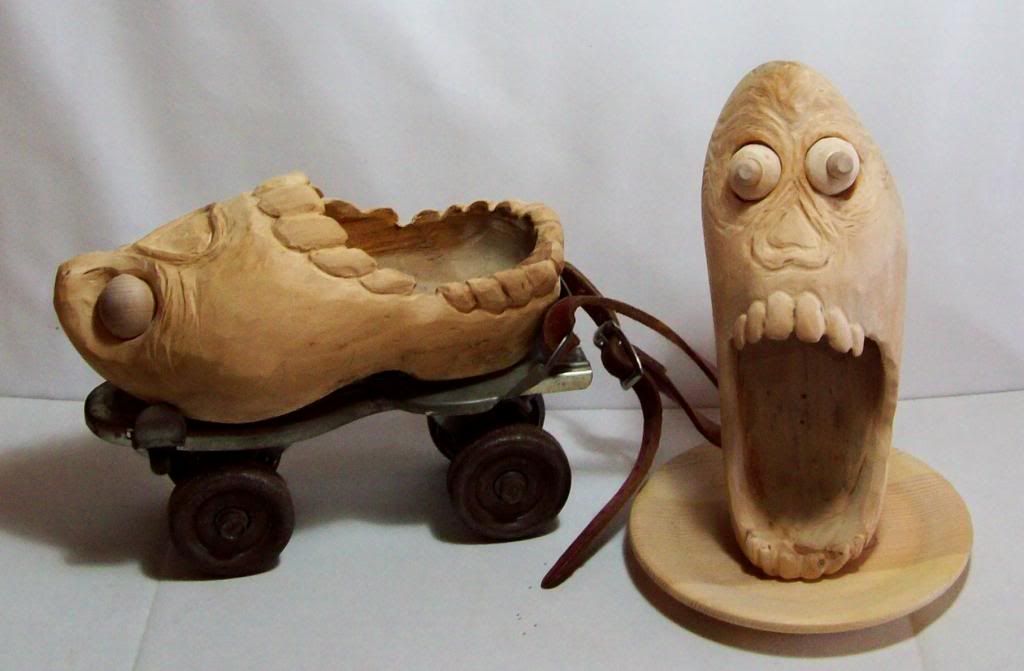 I can't seem to get Halloween out of my system so, I have this pair of wooden Dutch shoes I picked up awhile back and told myself after Christmas I can have some fun with them.

This is where I got my ambition from to complete the Santa's from 2012.
Everybody in Blog Land I hope all your Holidays were magical and your New Year is off to a great start.
Happy Creating!